Isolated phase disconnect switches are optionally available for use in both IPB main runs and tap runs. Each disconnect switch pole is assembled in its own phase isolated compartment. The compartments are separated by air spaces to provide phase isolation equivalent to that of the IPB. The switches can be operated single phase or by a common gang operated mechanism which can be provided with mechanical and/or electrical position indicators and specified interlocking. Disconnect switch operating mechanisms can be specifed to be manually or electrically operated. Safety glass windows permit visual inspection of the switch contact position and allow for thermal scans.
Switches with ratings above 20,000 amps self-cooled have been supplied.
Click below to see our disconnect switch literature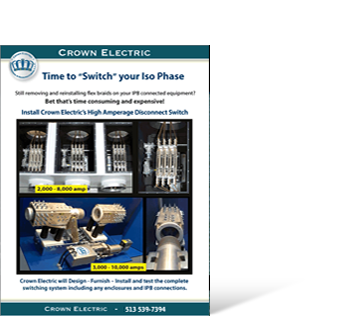 Click below to see HYDRO REVIEW's article:
"Jocassee Makes the Switch" - February, 2019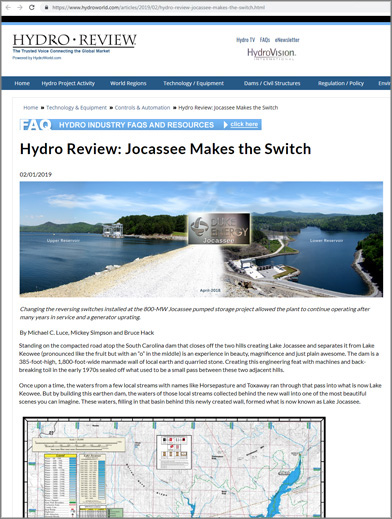 Please click on images for a hi res version.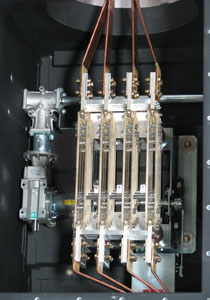 - Hover cursor over image to open switch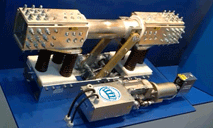 - Click for a promotional video