Crown-Sulators

Crown Electric uses ONLY dew point rated insulators.
Crown Electric does not need space heaters or pressurization in our IPB.
Crown insulators will withstand Hi-Pot values more than three (3) times their operating
voltage all while soaking wet.
Crown-sulators beat GR-3 porcelain with 50 % more cantilever strength.
(4500 ft.-lbs. vs. 3000 ft.-lbs. for porcelain), approximately 10 % more creep and hi-pot capabilities
– again while wet spray tested.


Crown-sulators are 1/4 the weight of porcelain

If dropped during inspection & maintenance, Crown-sulators do not crack or shatter.

A dropped Crown-sulator will not smash your safety shoe covered toes.

Under excessive duress - if they should fail, they fail by bending
– not snapping like porcelain.

Crown-sulators will not allow properly designed IPB conductor to
break loose of its supports.
- 150 kV BIL GR-3 porcelain insulator under wet-test hipot



- 150 kV BIL Crown-sulator under wet-test hipot

A 15kV / 95 kV BIL version – for
7EA Gas turbines and switchgear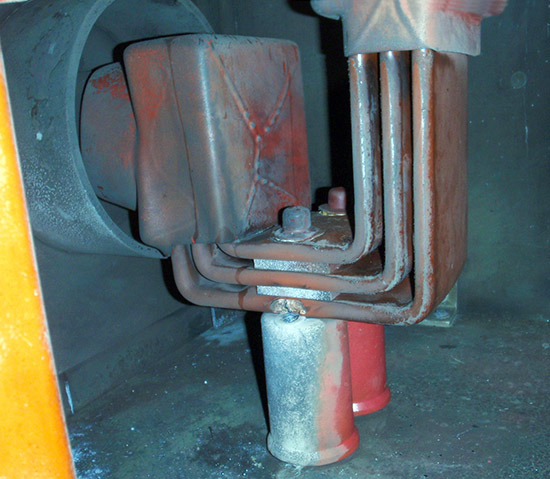 15 kV Crown-Sulators are a bolt for bolt replacement for glastic insulators.